Manufacturing Operations Management solutions (MOM) are designed to guarantee the transparency and efficiency of production processes as well as to ensure quality. Well thought-out planning – including for maintenance – is an essential component to ensure smooth processes.
Professional, reliable, and efficient maintenance management in manufacturing industries is the key to a smoothly running production process. The Maintenance Manager is a digital assistant that is applied to support and monitor maintenance tasks on the shopfloor. With the software solution, continuous maintenance processes can prevent negative effects on quality and efficiency of production processes. The tool can be used for material and personnel planning and works in coordination with detailed production planning (APS).
Integrated planning component
Available in the iTAC.Workbench
Available as desktop application or on mobile devices
The Maintenance Manager lists and defines all planned maintenance tasks in the production area. It keeps a record of each component to be maintained, displays maintenance deadlines, provides access to instructions, enables the user to confirm completed tasks and creates a maintenance history. All of this is happening paperless including exact description of the tasks.
These maintenance tasks are combined into maintenance orders and optimized in terms of time so that there is as little downtime as possible. In addition, maintenance orders are planned in line with production – so the machines can be maintained in the most efficient way.
Are you interested in our solution?
Contact us for more information on how to optimize your maintenance processes.
Benefits | Maintenance at a glance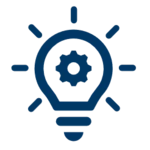 In interaction with analytics, predictions can be made based on AI and machine learning technologies, which can reduce unplanned downtime on the shopfloor.
---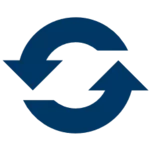 Easy integration with APS
The application can easily be integrated into our planning tool APS Service with which you can plan the optimal use of machines, materials, and employees. The results are then graphically displayed in detail on a control unit.
---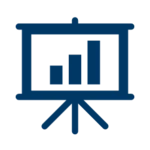 The functions of the Maintenance Manager include paperless monitoring of the last shifts and automatic tracking of maintenance tasks. This documentation is directly available and can be visualized in a calendar view to get a quick and easy overview of upcoming maintenance.
Get to know some of our industries
The iTAC.MOM.Suite can be applied in various sectors. With its flexibility, the Manufacturing Operations Management can be tailored to your needs and fulfills your specific requirements.