In order to plan production orders accordingly and tap the full potential of your resources, an intelligent tool for scheduling is needed. Efficient MES-based manufacturing therefore includes detailed order planning. With an Advanced Planning and Scheduling (APS) System, complex manufacturing processes can be planned ahead and become more predictable.
iTAC's Advanced Planning and Scheduling (APS) service is a planning tool which optimizes order execution in accordance with existing resources and capacities while taking deadlines and budget requirements into account. In addition to the detailed scheduling of production orders, it also graphically displays the results on a control unit.
Order execution optimization through the non-linear, multi-criteria planning algorithm
Innovative multi-resource scheduling
Incorporation of maximum priority orders in the planning process
Improved visibility of free capacity for additional orders
"What if"-scenarios can be run prior to new scheduling
The structure and functions of the iTAC.APS.Service are geared to customer-specific requirements in various sectors and planning models. By using the service, you benefit from an increase of machine capacity and resource utilization as well as an optimization of throughput times and production costs.
The Manufacturing Execution System iTAC.MES.Suite includes various services for networking, automation and analysis of production processes. The iTAC.APS.Service for detailed order planning is one of the core elements of the system.
With the planning tool, you can optimize batch production or split work orders for instance. With the latter function, production orders can be scheduled proportionately in case material requirements are not fully covered. This enables greater flexibility and detailed planning.
All production orders are bundled in the iTAC.MES.Suite and then transferred via a bidirectional connection to the APS Software GANTTPLAN. In GANTTPLAN, you can then start the automatic planning.
Better planning of resources in production
Get more information about the iTAC.APS.Service.
Benefits | Scheduling at a glance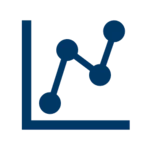 Smart processes, machines and systems in connected industries can be planned and optimized in detail. With an APS software, you will get a permanent cost optimization that supports your production processes in an efficient way.
---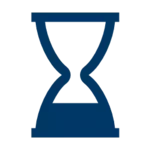 You can manually replan or reschedule at any time and have the possibility to plan all resources simultaneously. Material, personnel or production orders for example can be easily created and organized via the browser application.
---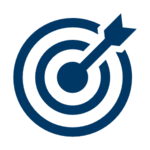 The usage of the solution is simple and straightforward. All individual user requirements are met, and production processes can be visualized. The results are immediately displayed in a transparent and freely scalable way.
We assist you in all stages of the implementation of our solutions. You will get advice, service and support from our project managers and consultants whenever and wherever you need it.