Individualized reports in production are used to react to unwanted trends and potential sources of error. iTAC provides tools which offer several reporting functions that give an overview of all ongoing processes on the shopfloor in real time. The solutions create complex data analyses and more comprehensive reports for your production.
iTAC Production Management
The iTAC Production Management (PM) supports manufacturing companies with key figures, evaluations and analyses in maximizing resource effectiveness and process efficiency in production. In the form of key figures, the target variables of production become measurable, and losses can be monetarily evaluated. Evaluations and analyses also make it possible to uncover various types of waste (jp. muda) as the causes that have contributed to the reduction of individual key performance indicators, in order to ultimately be able to take target-oriented measures to eliminate them.
The iTAC Production Management will help manufacturing companies:
Increase the OEE of their machines by supporting the Continuous Improvement Process (CIP) with a valid information base
Gain insight into availability, performance and quality losses by evaluating operating states of machines and the quality of the output quantities
Uncover optimization potentials and thus maximize resource effectiveness and process efficiency in production
The Quality Management application of the iTAC.MOM.Suite has been revised with regards to new, simpler analysis and reporting options for all product-related quality data. The module is now fully integrated into the Workbench and thus offers a uniform, user-friendly graphic interface. The HMTL5-based user interface has been optimized in favor of the user experience. In addition, third-party systems also have unrestricted access to client APIs and standardized database interfaces to make QM data available to external applications.
The iTAC.MOM.Suite performs five different types of quality analysis:
Test planning
Resource analysis
Product analysis
Fault analysis
Measurement value analysis
iTAC.MOM.Suite offers a fully adequate, IT-independent Business Intelligence service: the iTAC.BI.Service. This comprehensive solution can be seamlessly integrated into existing systems and supports companies in different industries to increase their productivity, efficiency and profitability.
Web-based, centralized instance for analyzing, reporting and data editing
Highly scalable
Information from all data sources can be integrated and provided to internal and external users
Decision-relevant information can be consolidated and administrated
Support of mobile terminals such as smartphones and tablets
The iTAC.BI.Service gives you the highest transparency for key figure management. Production-relevant KPIs are available mobile and users can immediately react to change.
Take your production to the next level and contact us for a free demo.
Benefits | Reporting at a glance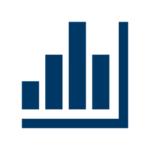 In order to use a big amount of data and prepare them for analysis, it needs to be collected out of internal systems and external sources. This helps to ease operational decision-making and strategic planning in order to understand upcoming trends.
---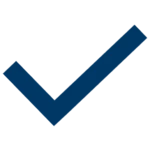 The ability to manage large amounts of data and the possibility of a seamless integration into existing systems allows easy planning and forecasting. That in turn increases your efficiency, drives new revenue, and gains advantages over competitors.
---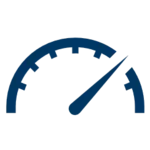 With the collection of data out of different sources, information is available that can detect ongoing problems and issues. With this knowledge, you can accelerate and improve your decision-making processes.
Find out more about iTAC Software AG, how our company operates and how we are globally interconnected. Benefit from our Industry 4.0 expertise no matter where you are located.