MOM already knows

Predict your production and boost your efficiency
From Prevention to Prediction – get more value out of your data.
With Data Analytics, information can be drawn out of data using different techniques, tools, and processes, which means that predictions of performance can be made, and production processes can ultimately be optimized. The networking of machines, sensors and software generates unexpected synergies and immediately reveals potentials for optimization.
iTAC.MOM.Suite meets IIoT
The ever-increasing digitalization is proving to be a differentiating success factor in the industrial and manufacturing environment. Proper data acquisition and analysis results in countless advantages in global competition.
Sensors record a multitude of parameters such as temperature, humidity or vibration on the shopfloor every second. Supported by the Industrial Internet of Things (IIoT), huge amounts of data are generated that can be used for analyses and predictions – at any time and in real time. In combination with structured MOM data, this creates the basis for directly influencing production processes and affecting parameters in order to cause dynamic changes, keep the overall process stable, and avoid errors.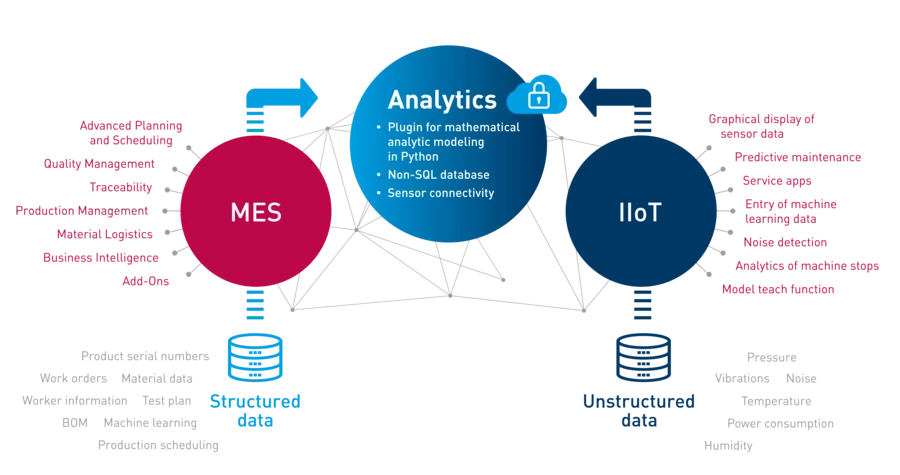 Manufacturing companies need the best possible transparency and control to be able to produce competitively and in an efficient way. The analytics tool iTAC.IIoT.Edge is an edge-based solution that can analyze data for processes and machine conditions. Structured MOM data can be linked with unstructured information like sensor data, which enables a status update in real-time of your production and the prediction of production KPIs.
The iTAC.IIoT.Edge uses algorithms to predict machine and process operation. The solution automatically generates warnings and alarms, which enable you to intervene in the process to avoid errors, increase output and product quality.
For the standardization and centralization of data in SMT production, an efficient form of communication between machine is needed. In an SMT environment, the machines can be of different ages and from different manufactures which leads to challenges concerning the connection between SMT machines and higher-level systems such as MES, MOM, ERP and analytics.
The intelligent software solution iTAC.SMT.Edge creates a bidirectional connection between said machines and systems and facilitates communication for an optimized production process. The analytics solution can be used on all mobile devices and shows important analyses in real time. Customers can easily add their own machines to the iTAC.SMT.Edge and connect them to the system in no time.
Simply generate added value from machine data
Contact us for more information and get your competitive advantage.
Benefits | Manufacturing Analytics at a glance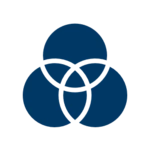 Increase quality & reduce downtimes
Get real-time feedback and alerts from the shopfloor to detect anomalies early. This allows you to react immediately to malfunctions and as a result improve your quality and reduce downtime through increased efficiency in service and maintenance work.
---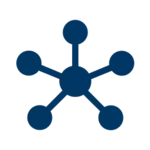 Continuously collecting, analyzing, evaluating and consolidating process data from different sources in real time gives you maximum insight into your production. This allows you to intervene directly in manufacturing processes and optimize existing workflows.
---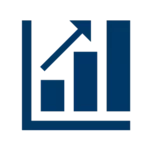 Easy-to-use Model Builder
The drag-and-drop Model Builder eliminates the need for coding to create analysis models and algorithms. This means that sensors can be easily connected to the application and customer-specific use cases can be created within a minimum amount of time, enabling the analysis of complex streaming data in an instant.