The basic.MESDevice is an innovative plug & play solution which allows an universal, seamless machine and process integration into the iTAC.MOM.Suite. iTAC's smart device can take you to the Smart Factory of the future.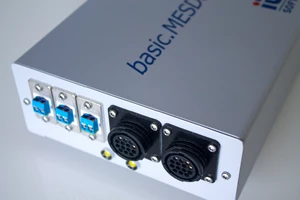 iTAC Software has developed the basic.MESDevice for the Smart Factory of the future. This embedded PC (micro PC) with an integrated operating system now supports the easy integration of devices at machine level, as well as online process interlocking via the SMEMA Mechanical Equipment Interface Standard.
The basic.MESDevice can also be used as a low-cost hardware platform including a touchscreen for HMI apps at machine level.
As a Plug & Play component, the device can be integrated into production facilities and processes via a central application server-side configuration, equipping these with intelligent MES functionality. The processes can be developed in the smart.FactoryApp Studio for access and administration via the iTAC.MOM.Suite's MDA module. The Internet of Things can become a reality in the manufacturing environment too.
The result of this bundled overall concept is the quick, simple and efficient incorporation of machines into existing environments with the basic.MESDevice. There is no longer a need for complex development and integration processes. This leads to increased productivity and availability as well as substantial savings, reflecting the vision of the Smart Factory of the future.
iTAC's basic.MESDevice is based on a Raspberry Pi with the necessary interfaces for communication with peripheral devices, including USB, SMEMA, Ethernet, digital I/O and HDMI.
Input and Output ports on the connected devices are universally available within the network via the middleware standard OPC Unified Architecture (OPC UA). Due to the SMEMA Mechanical Equipment Interface Standard, the solution allows for online process interlocking. Additionally, all digital inputs and outputs are PLC (Programmable Logic Controller) compatible.
The Linux-based basic.MESDevice includes a selection of software modules from the iTAC middleware portfolio and high-performance hardware components.
The device doesn't require extensive IT maintenance, since it is managed centrally and receives any necessary updates from the smart.FactoryAppStore.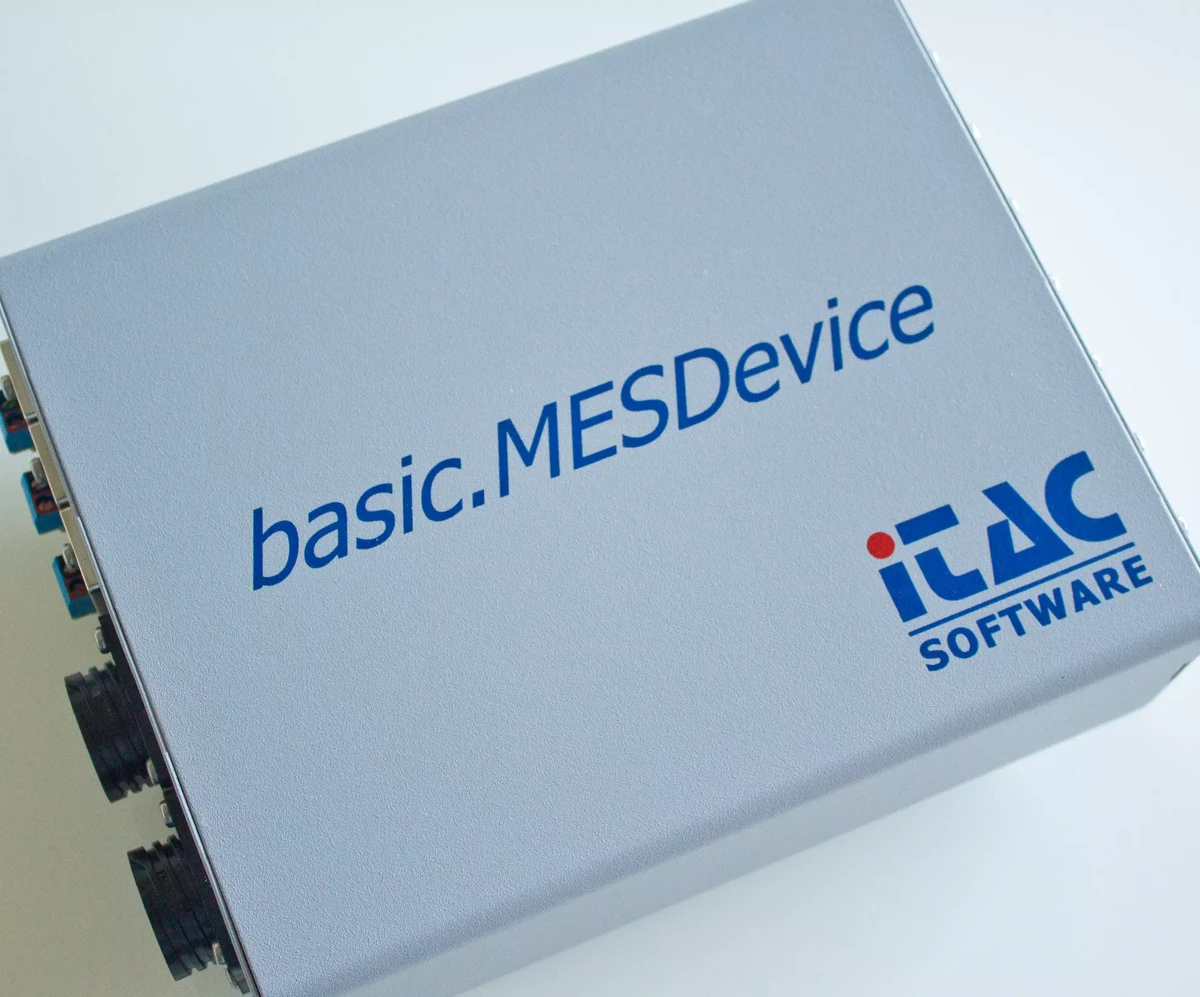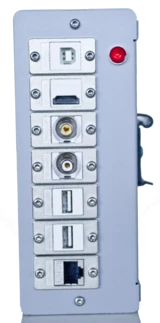 Simplified and standardized integration of machines and processes into the iTAC.MOM.Suite
Relief for machine manufacturers and system providers
Costs for integration and development for plant manufacturers and system providers are significantly reduced
Software updates can be simply installed via the USB port
Reduction in wiring requirements, since sensors and actors are brought to a standardized level
Minimization of potential sources of disturbance
Request more information about the iTAC.basic.MESDevice. Our sales team will get back to you in no time.