Certification & Management Systems
iTAC Software AG is certified according to DIN EN ISO 9001:2015, ISO / IEC 27001:2017 and TISAX
Generating a competitive advantage on a national and international level
Risk minimization
Continuous information security
Adherence to compliance guidelines
Consistent approach to data collection and processing
Protection against cyberattacks
Communicating trustworthiness to customers
Improved competitiveness both nationally and internationally
Increased economic efficiency and profitability thanks to clearly regulated processes
Improved communication and information
Proven quality on an international level
Security (product liability)
Customer orientation
Continuous process of improvement
Risk prevention through controls and transparency across the company
In order to continue to operate as a forward-thinking company, regular security checks relating to data, information and systems are essential. An information security management system creates the necessary IT security, which is also beneficial for our customers. The careful and confidential handling of data is ensured and any misuse or loss of such data is actively counteracted.
ISO/IEC 27001 certification establishes IT security as a central task within the company and confirms the availability, confidentiality and integrity of all data and information processed within the company. In this way, we guarantee the highest level of IT security and create a basis of trust for all interested parties and customers.
In spite of constantly changing boundary conditions, our company's work processes already fulfill future quality requirements.
Thanks to the certificate even large international customers have placed their trust in the quality of our products and services.
There are many good reasons why we introduced a quality management system. The main points of our quality policy are:
Constant improvement of comprehensive quality through the further development of a requirement-oriented QM system.
The fulfillment of all agreements concerning quality, cost and deadlines as well as competent customer service for all product-related questions.
The promotion of dedication and satisfaction of our employees by means of an open management style, delegation of responsibilities and systematic continued education
Maintaining and expanding our competitive edge by developing innovative and technologically high-quality products.
The ability to guarantee of qualitatively faultless technology through cooperation and early integration of reliable partners and suppliers.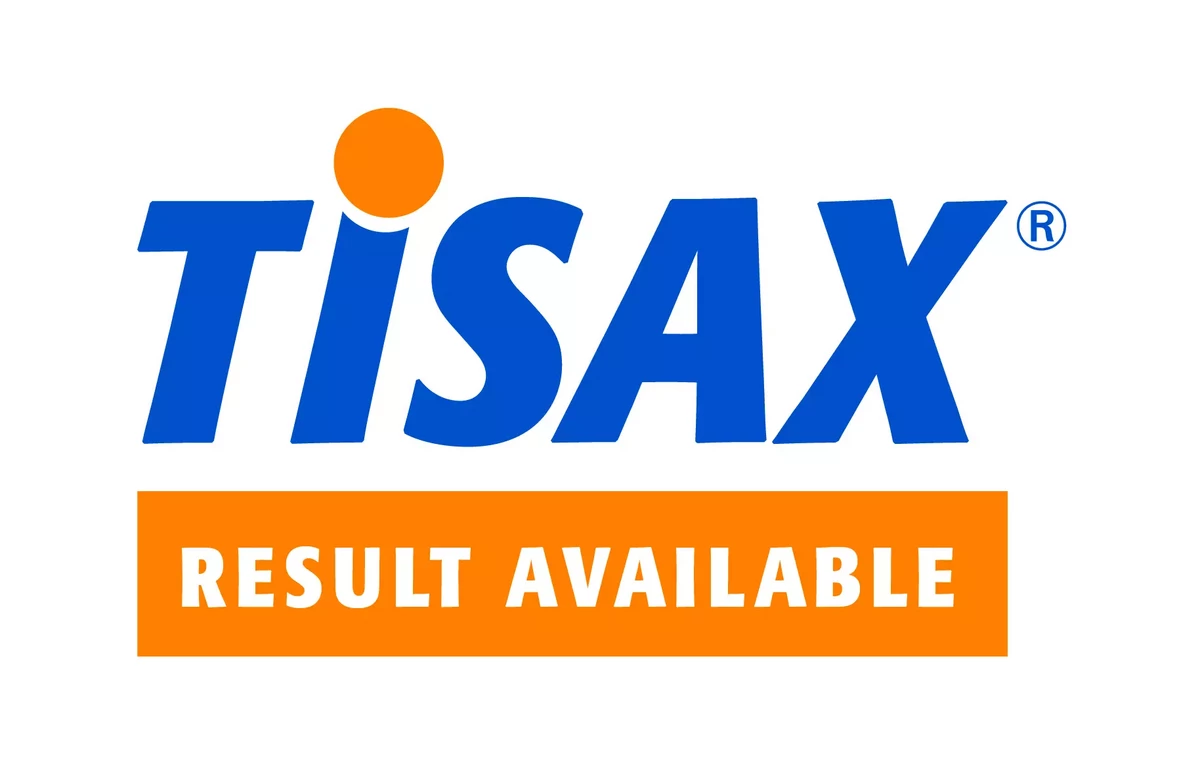 The ENX Association supports with TISAX (Trusted Information Security Assessment Exchange) on behalf of VDA the common acceptance of Information Security Assessments in the automotive industry. The TISAX Assessments are conducted by audit providers that demonstrate their qualification at regular intervals. TISAX and TISAX results are not intended for general public.
For the iTAC Software AG confidentiality, availability and integrity of information have great value. We have taken extensive measures on protection of sensitive and confidential information. Therefore, we follow the question catalogue of information security of the German Association of the Automotive Industry (VDA ISA). The Assessment was conducted by an audit provider, in this case the TISAX audit provider DQS GmbH. The result is exclusively retrievable over the ENX portal: https://portal.enx.com/en-US/TISAX/tisaxassessmentresults (/TISAX/tisaxassessmentresults).